2020 World Forum for Intangible Cultural Heritage
Human, Nature, and Intangible Cultural Heritage
2020 World Forum for Intangible Cultural Heritage, Online Forum due to the COVID-19 Pandemic
2020. 09. 23 (Wed) ~ 25 (Fri).
14:00 – 14:30
Special Lecture: Future of Humanity, Ecological Turn, and the Role of Intangible Cultural Heritage
By Jae Chun Choe Chair Professor of Ewha Womans University, Former Chair of UN Convention on Biological Diversity
Discussing the importance of the ecological turn, rising to prominence in the post-corona discourse. Emphasizing the importance of nature as well as the co-existence of humanity and other forms of life in nature. Presenting a social ecology perspective on the direction for human intangible cultural heritage which has a long-shared history with nature.
14:30 – 14:45
Presentation 1: Mitigating 'Nature Deficit': Indigenous Languages and Oral Literature
By Chidi Oguamanam Professor of Law, ABS Canada, University of Ottawa
Indigenous Local Knowledge (ILK) is an important form of intangible cultural heritage. Presenting examples of attempts to scientifically prove the contribution of ILK, transmitted and accumulated over a long period of time, to biodiversity. Exploring research and policies that encourage the use of ILK in diverse ways.
14:45 – 15:00
Presentation 2: India's Disaster Reduction and Management through Intangible Cultural Heritage
By Rahul Goswami UNESCO ICH Facilitator
Presenting examples of disaster reduction and water management through intangible cultural heritage in countries in the Himalayan region. Understanding the importance of intangible cultural heritage as a response to natural disasters. Looking at the current situation in the knowledge community, where experts from different countries can discuss the use of intangible cultural heritage in this field and outcomes thereof.
15:00 – 15:15
Presentation 3: Sea Ethics as Intangible Cultural Heritage: Traditional Fisheries and Climate Change in Japan, Australia, and the United States
By Kumi Kato Professor of Faculty of Tourism, Wakayama University, Japan
Examining human ethics revealed in the traditional use of natural resources and human-nature interactions. Introducing the environmental ethics concept of 'creative conservation', sharing examples from Japan and Australia in the use of intangible cultural heritage for environmental sustainability.
15:15 – 15:30
Presentation 4: Building Ecosystem and Community Resilience in Asia and the Pacific Region, the Role of Indigenous Knowledge – The Case of Timor Leste
By Sinikinesh Beyene Jimma Regional Coordinator, United Nations Environment Programme (UNEP)
How Asian local and indigenous groups' practices and cultural styles can play an essential role in strengthening the coastal ecosystems and international cooperation in the midst of on-going climate change. Through the examples of Timor Leste, we hope to find both indirect and direct solutions while maintaining international collaboration and the Sustainable Developmental Goals.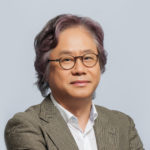 14:30 – 16:00
Session 2: Humanity's Response to the Crisis and Intangible Cultural Heritage
By Geon Soo Han Professor of Kangwon National University [Moderator of the Day 2]